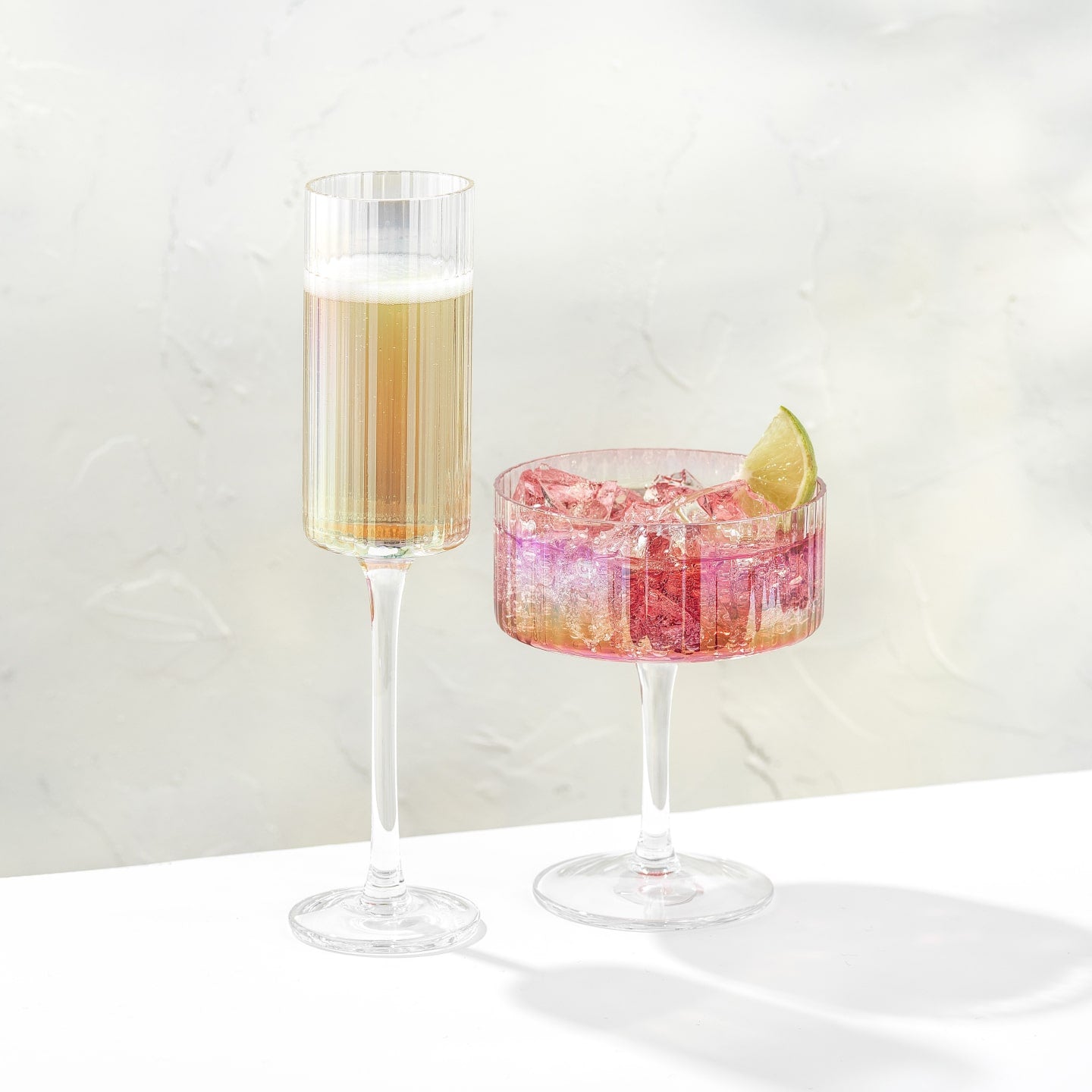 Introducing Christian Siriano New York by JoyJolt
Indulge in the epitome of sophistication with Christian Siriano New York by JoyJolt – a fusion of couture elegance and artisan craftsmanship. Elevate your sipping experience with our meticulously designed glassware, curated in collaboration with the iconic Christian Siriano. From glamorous gatherings to intimate moments, let each sip be a celebration of style and taste. Explore the artistry of glassware, where fashion meets function, exclusively with Christian Siriano New York by JoyJolt. Cheers to a new era of exquisite indulgence!
SHOP NOW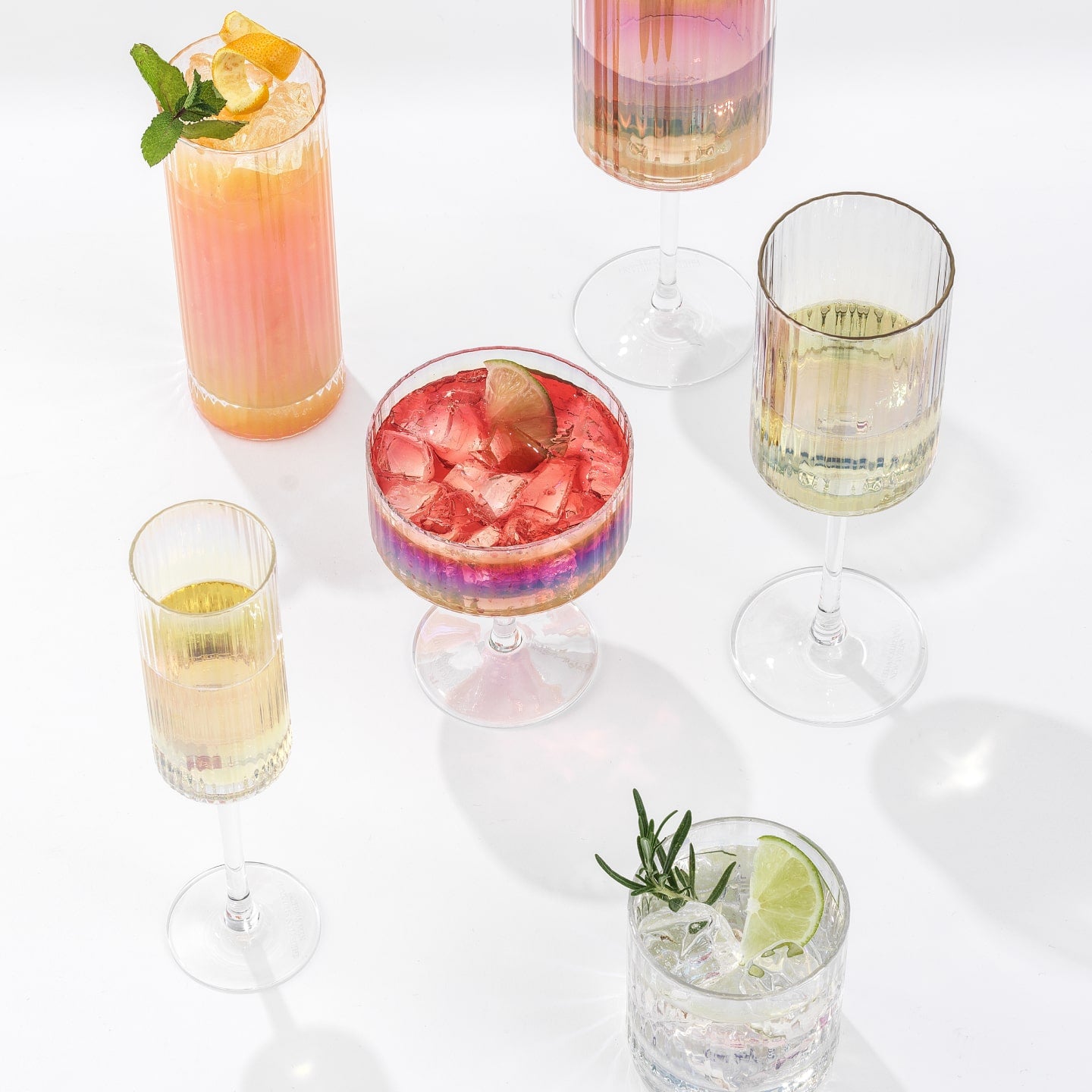 Christian Siriano New York, Chroma Collection
Designed for Christian Siriano, these retro bar glasses feature an iridescent chroma and a fluted origami-style glass cup design, paying homage to Siriano's pops of color in couture and accessories. Chroma Aesthetic 2pc glass drinking glass sets are available in a range of ribbed glassware for you to collect. From cocktails to wine, display your next drink in a cocktail glass with fashion sense, by JoyJolt.
SHOP NOW
Christian Siriano New York Collection
Bring a touch of high fashion to your drinkware collection and make a statement with every pour. Display your favorite beverages in a variety of glasses that exude not just taste but also a sense of couture. Rediscover the joy of sipping in style with any one of these glasses from the Christian Siriano New York Collection by JoyJolt.
Hear what our community has to say
Discover the allure of Christian Siriano New York by JoyJolt through the eyes of our community. Hear their stories, savor their experiences. Join a chorus of voices celebrating the fusion of fashion and function. Your journey into elevated elegance begins with their tales.
FABULOUS glasses! First class!
Bought these for my husband who's a scotch man and he is in love with them! I also bought the wine glasses and wanted to purchase more but they are very rarely available. It's a shame because they are exquisite glassware.
Hollywood Starlet Glass
Perfect size. Use them whenever I drink water, sparkling drinks, or micheladas. I don't wait for special occasions to use it, it makes every drink romantic and classic. They make me feel like a true starlet when holding this lovely coupe.
Simply Stunning
I'm obsessed with these glasses! The pictures don't do them any justice. They are gorgeous. They were packaged well and reinforced so no damage to any of them. They have a sophisticated and classy look and I can't wait to use them at my next dinner party. Stunning!!!
So So So Cute!!
These double wall espresso glasses are so adorable. I keep these on the counter right next to my espresso machine. They work great for making an espresso shot and I will even use them just to brew the espresso shot when making a latte.
My absolute favorite!
These are the prettiest wine glasses, love to use them when I'm hosting because they are so unique compared to a traditional boring wine glass. They feel great in your hand and I love the beautiful gold detail around the rim.
Sleek & Sturdy
I have really enjoyed these JoyJolt-Optic-Stemmed Champagne Flutes!! I used these throughout the holiday season and they are all in perfect condition after weathering much use and dish washing. The design is very sleek and ergonomic. My guests enjoyed drinking out of them as well so I would definitely recommend them!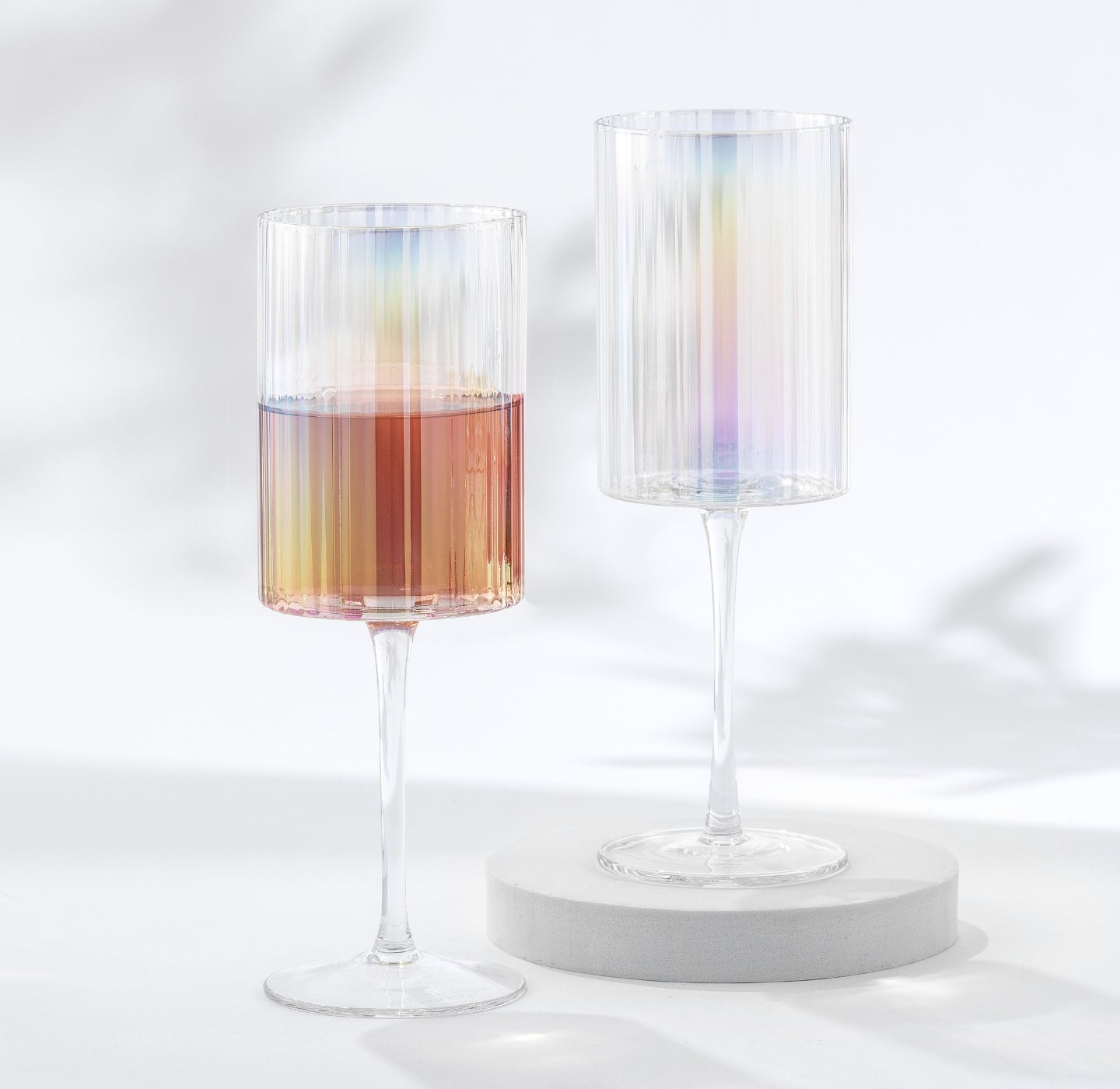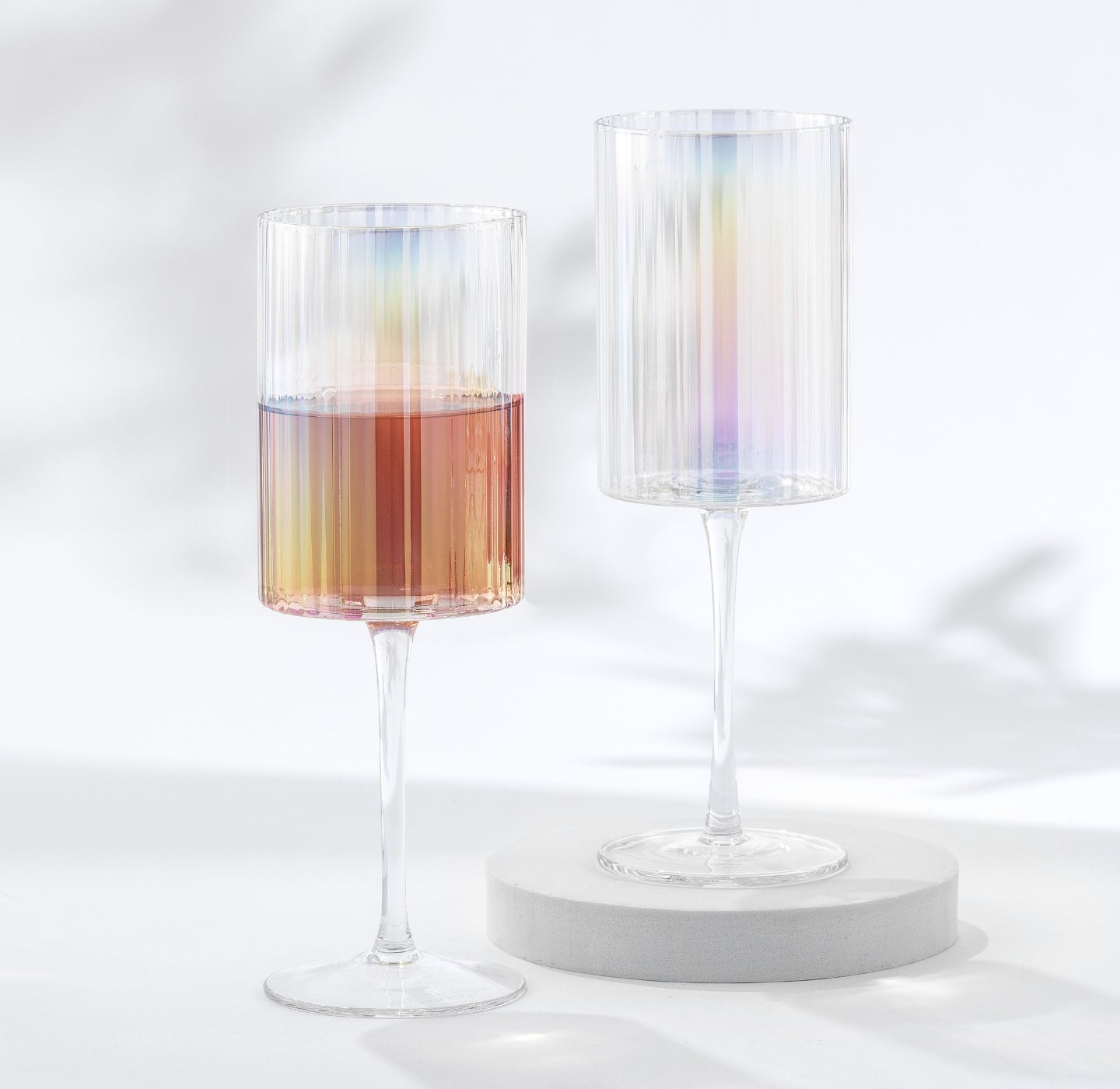 Christian Siriano New York Iridescent Red Wine Glass Set
Elevate your wine experience with the Christian Siriano Chroma Iridescent Red Wine Glass Set. This collection of 17.5 oz glasses is a masterpiece of design, crafted to bring a symphony of color and style to your table. The iridescent finish creates a captivating play of light, transforming each pour into a work of art. Whether you're indulging in a bold red or hosting a chic gathering, let the Chroma Iridescent Red Wine Glass Set be the crowning jewel of your drinkware collection.
17.5 oz. capacity
100% Lead free crystal
Durable with a heavy base
SHOP NOW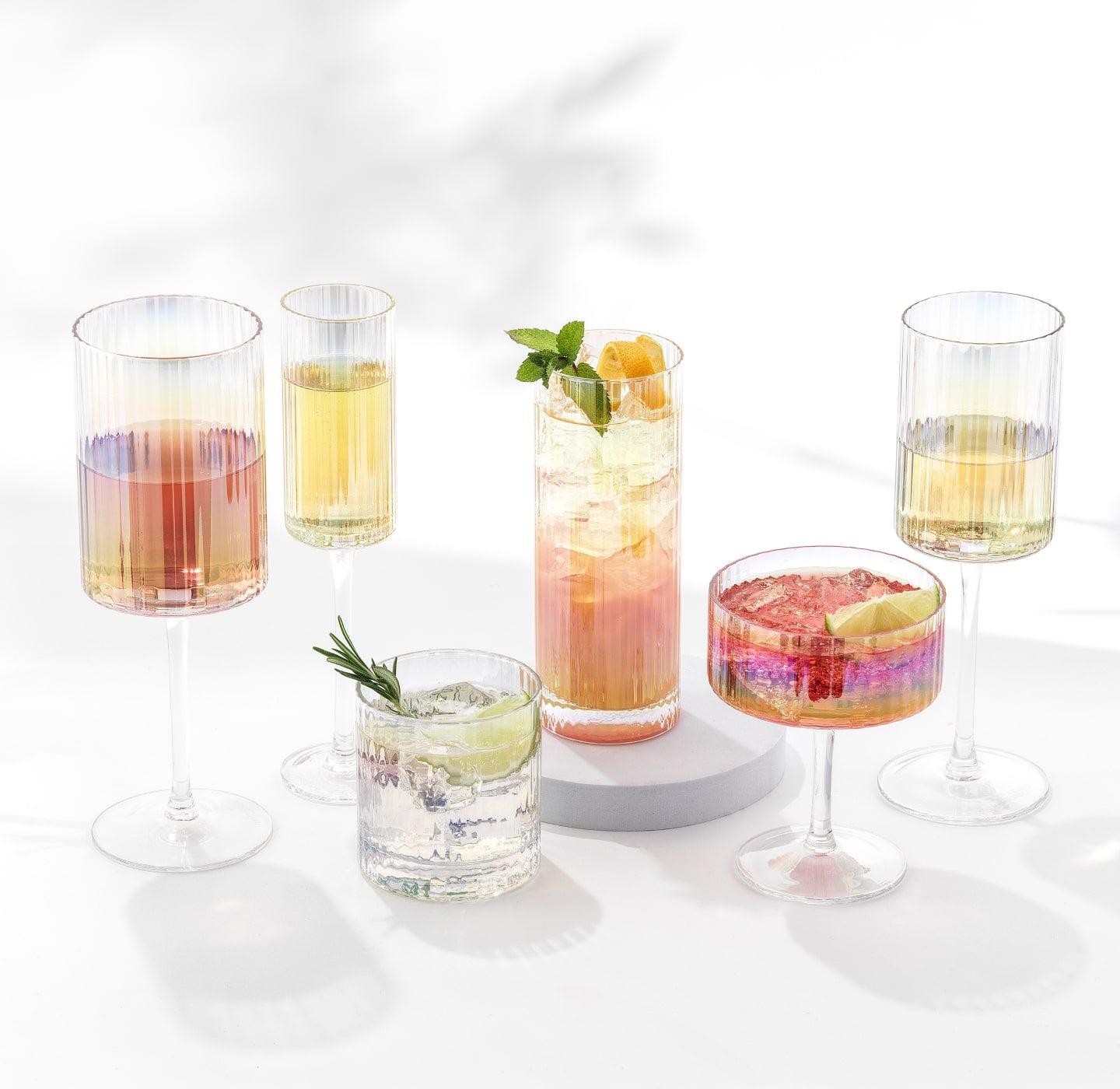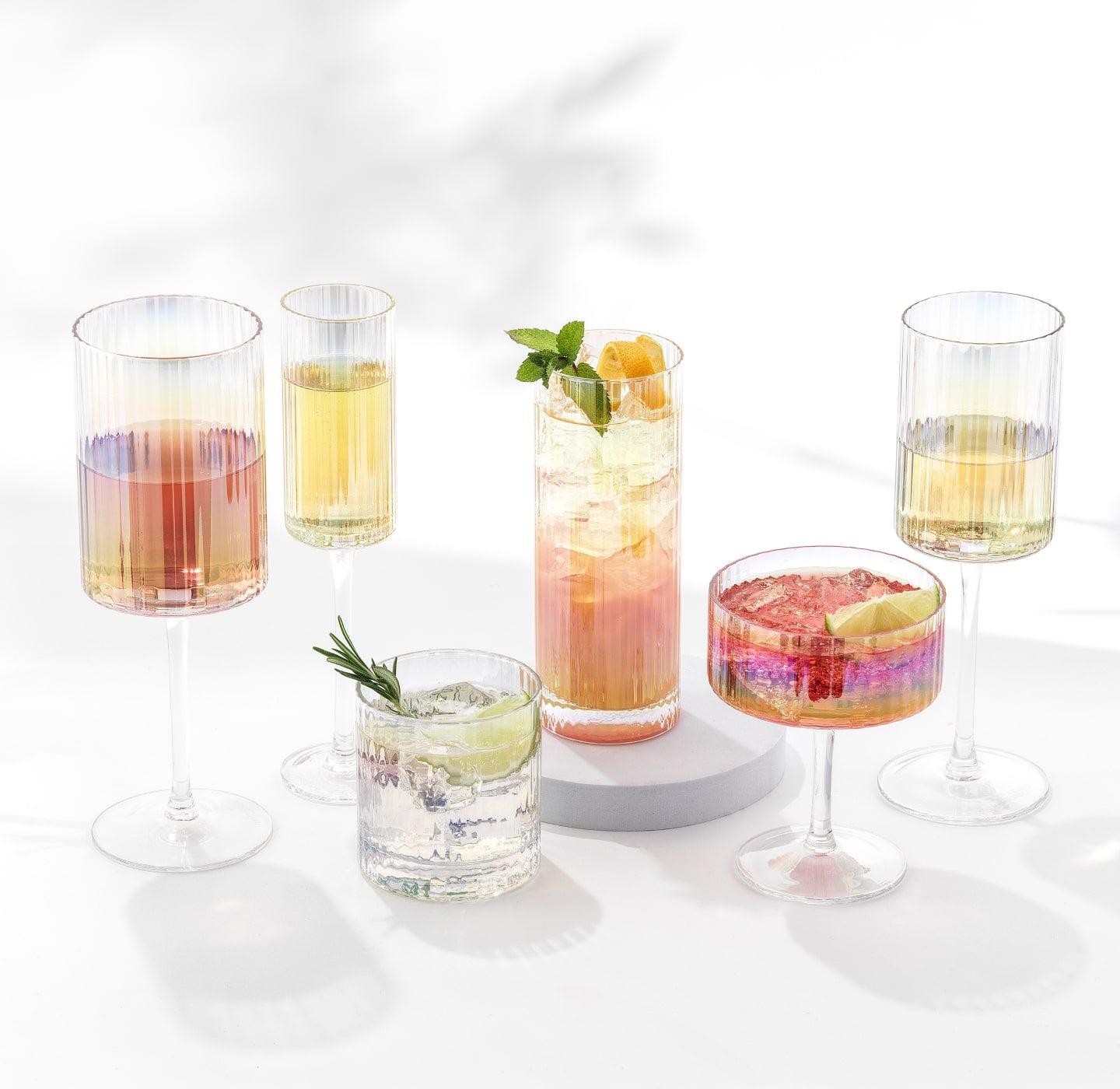 Be the first to know
Subscribe for news about our latest collections, sales, and more!
See our privacy statement to find out how we collect and use your data, to contact us with privacy questions or to exercise your personal data rights.