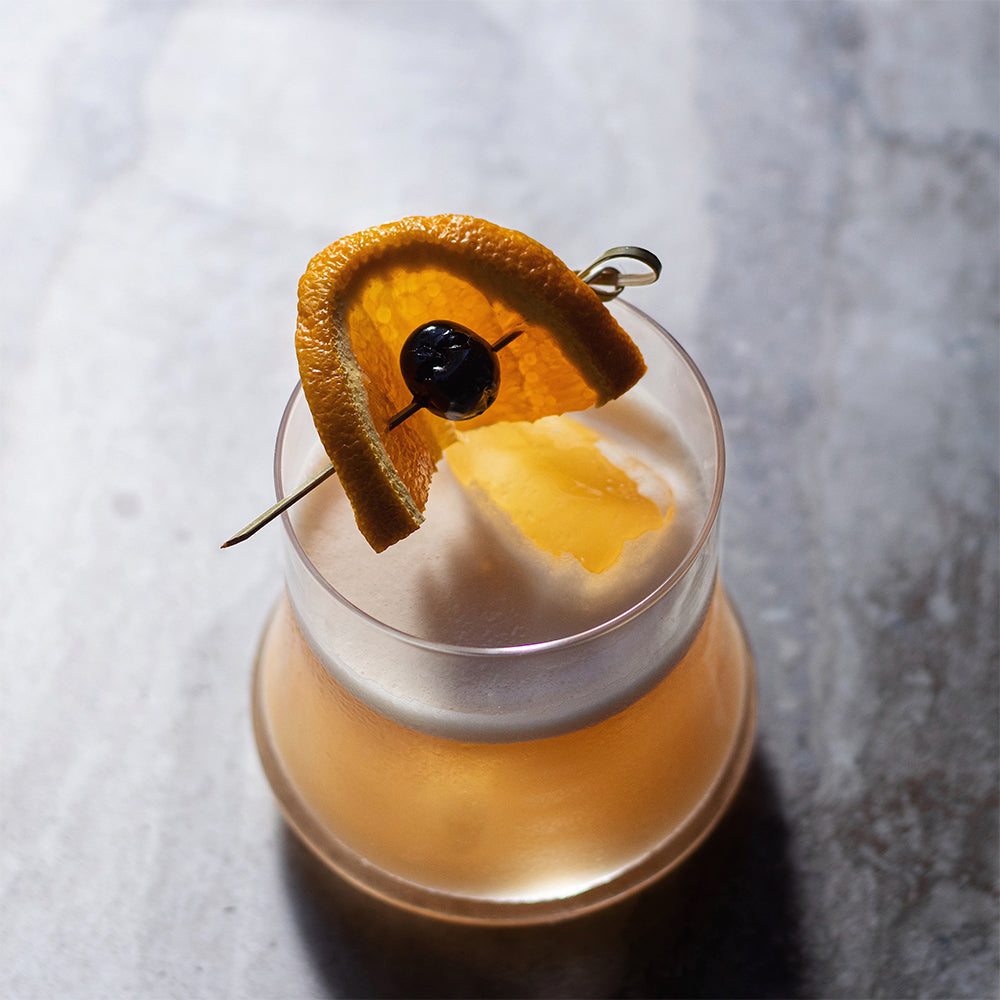 Ingredients:
1 oz. Mount Gay Eclipse Amber Rum
1 oz. Flor De Caña Silver Dry Rum
1 oz. Pineapple juice
.75 oz. Lime juice
.5 oz. Rothman & Winter Orchard Apricot Liqueur
.5 oz. Kassatly Chtaura Orgeat
Orange and Cherry flag garnish
0.5 oz Orgeat

Cosmos Whiskey Glasses
Directions:
Shake all the ingredients with ice and strain in an old fashioned glass over ice cubes. Garnish with orange and cherry flag.
Recipe Created By:
Snehal DC