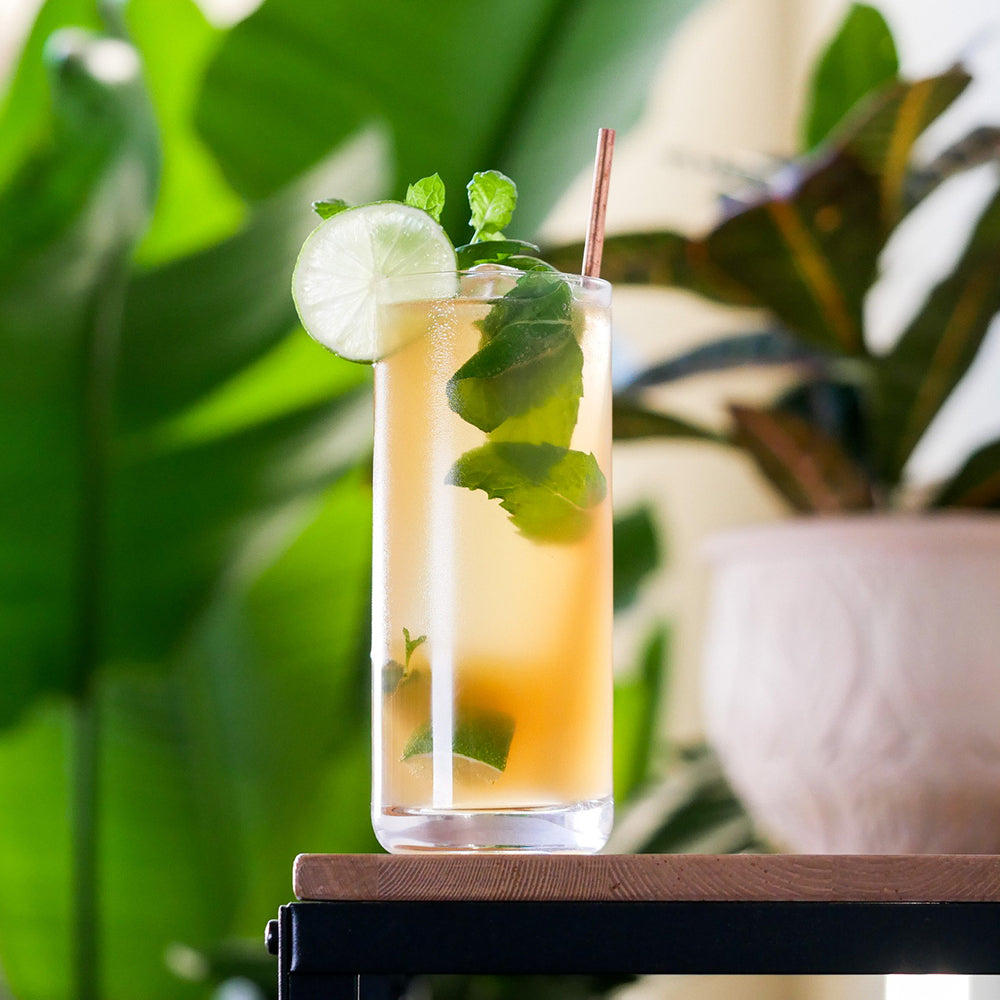 Ingredients:
2 oz. Aged Columbian Rum
2 oz. Apple Cider
3/4 oz. Simple Syrup
Juice of 1 Lime
Mint Leaves
Ginger Beer
Dash Pimento Dram

Alina 8 Piece Ribbed Glass Drinkware Set
Directions:
Shake everything together, except ginger beer. Place mint leaves and few lime wedges in glass and muddle gently. Pour shaken drink on top. Add ice spear. Top with ginger beer. Garnish with lime and mint leaves.
Recipe Created By:
@thegameologist