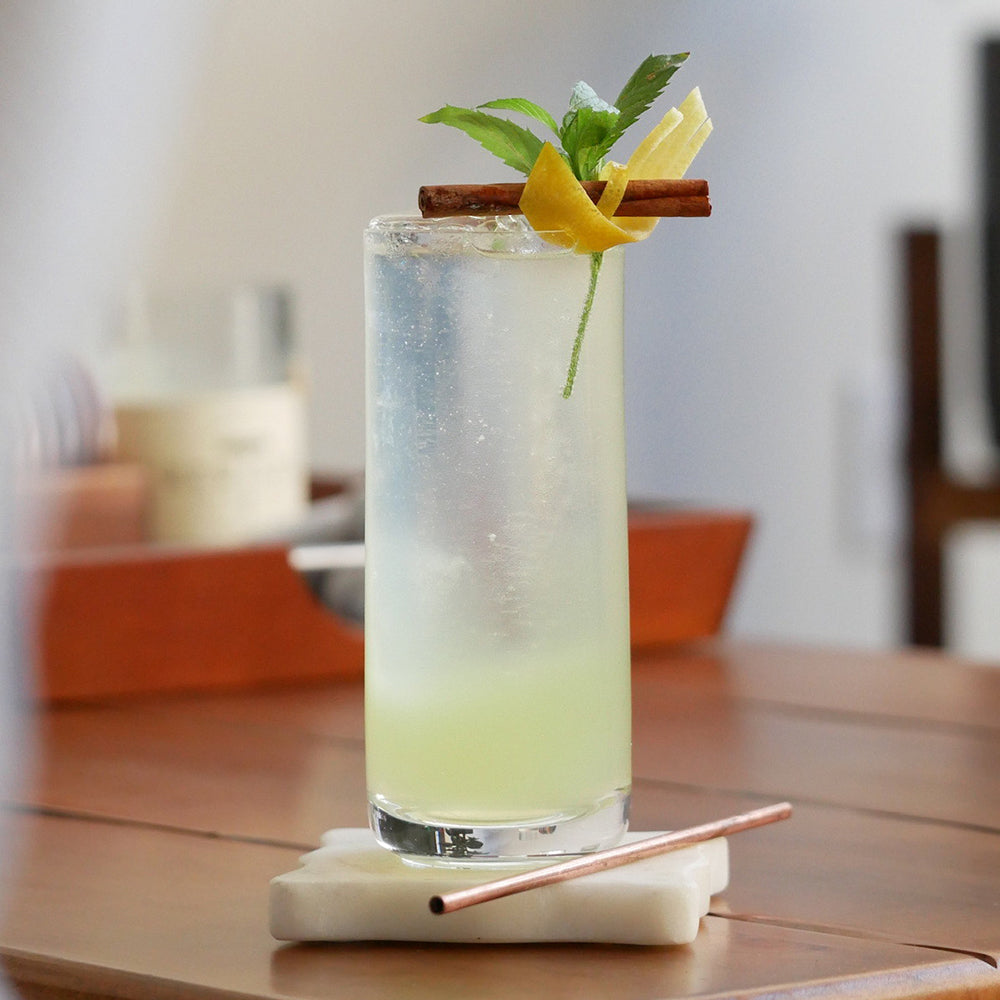 Ingredients:
1 1/2 oz. Trakal
3/4 oz. Herbal Liqueur
3/4 oz. Vanilla Syrup
1 oz. Lemon Juice
Barspoon Pimento Dram
Club Soda

Alina 8 Piece Ribbed Glass Drinkware Set
Directions:
Shake together all with ice except club soda. Strain into highball over spear ice and top with club soda. Garnish with mint, cinnamon, and lemon peel.
Recipe Created By:
@thegameologist