Gløgg (Danish Mulled Wine)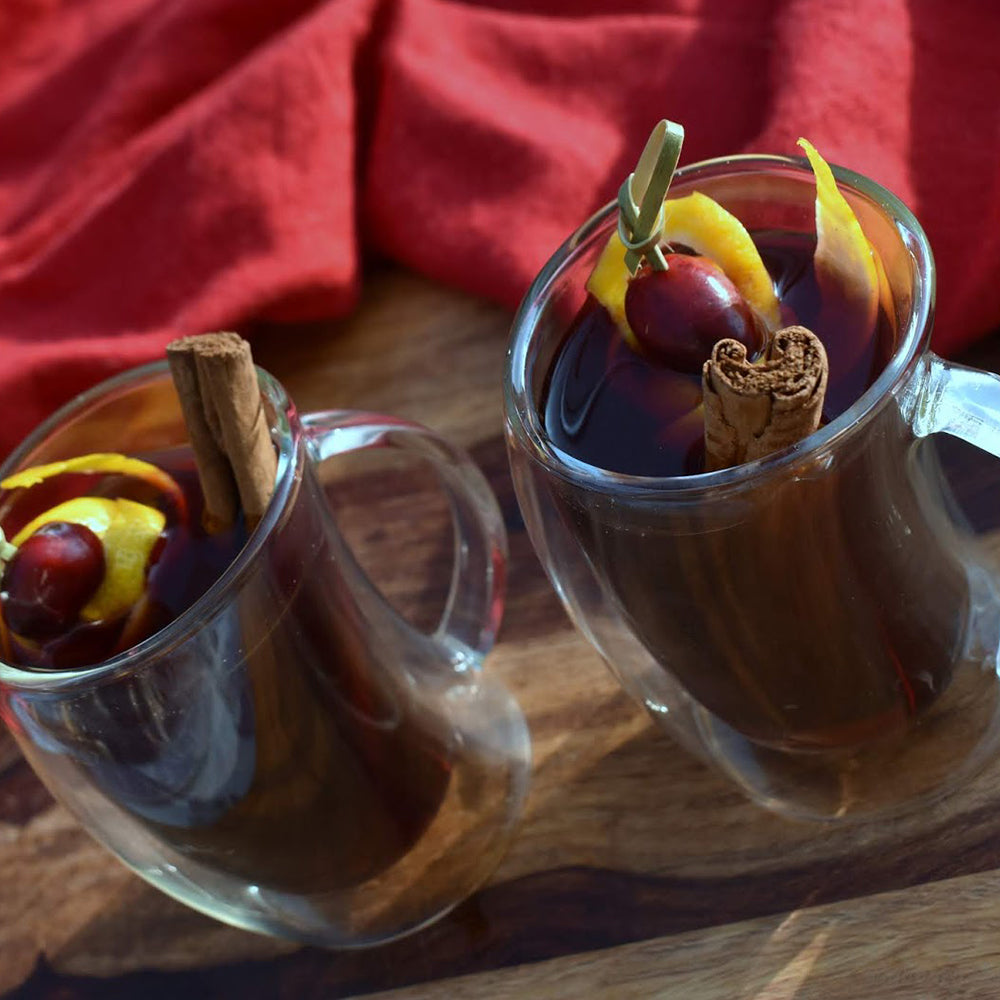 Ingredients:
1/2 C raisins + more for garnish
1 C Aquavit (you can substitute with brandy or vodka, if you prefer)
1 bottle of red wine, 750 ml
2 C port wine (I used 10-year aged tawny port)
1 C water
1/2 C granulated sugar
3 to 4 cinnamon sticks + more for garnish
5 to 6 whole cloves
4 cardamom pods, cracked open
1/2 t allspice berries

Caleo Double Wall Glasses 10 oz
Directions:
Place 1/2 C raisins in a glass bowl. Pour in 1 C aquavit. Let soak for 30 minutes.
Add 1/2 C sugar to a large pot and stir in 1 C water. Heat and stir until the sugar is completely dissolved. Reduce the heat and add cinnamon sticks, cloves, cardamom, allspice, juniper, candied ginger, and lemon peel. Simmer for 5 minutes.
Pour in the aquavit-raisin mixture and the red wine. Add in the port. Bring everything to a simmer but do not let it boil! Adjust seasoning and sweetness to taste.
To serve, strain the Gløgg to remove the spices. Place a pinch of raisins and slivered almonds in the bottom of your serving glass. Pour in the heated Gløgg. Garnish with a cinnamon stick and a cocktail pick with fresh cranberries and lemon peel. Serve immediately. Skål!
Gløgg can be made a day ahead and kept covered at room temperature. Simply reheat before serving. But, again, don't let it boil.
Recipe Created By:
Culinary Cam