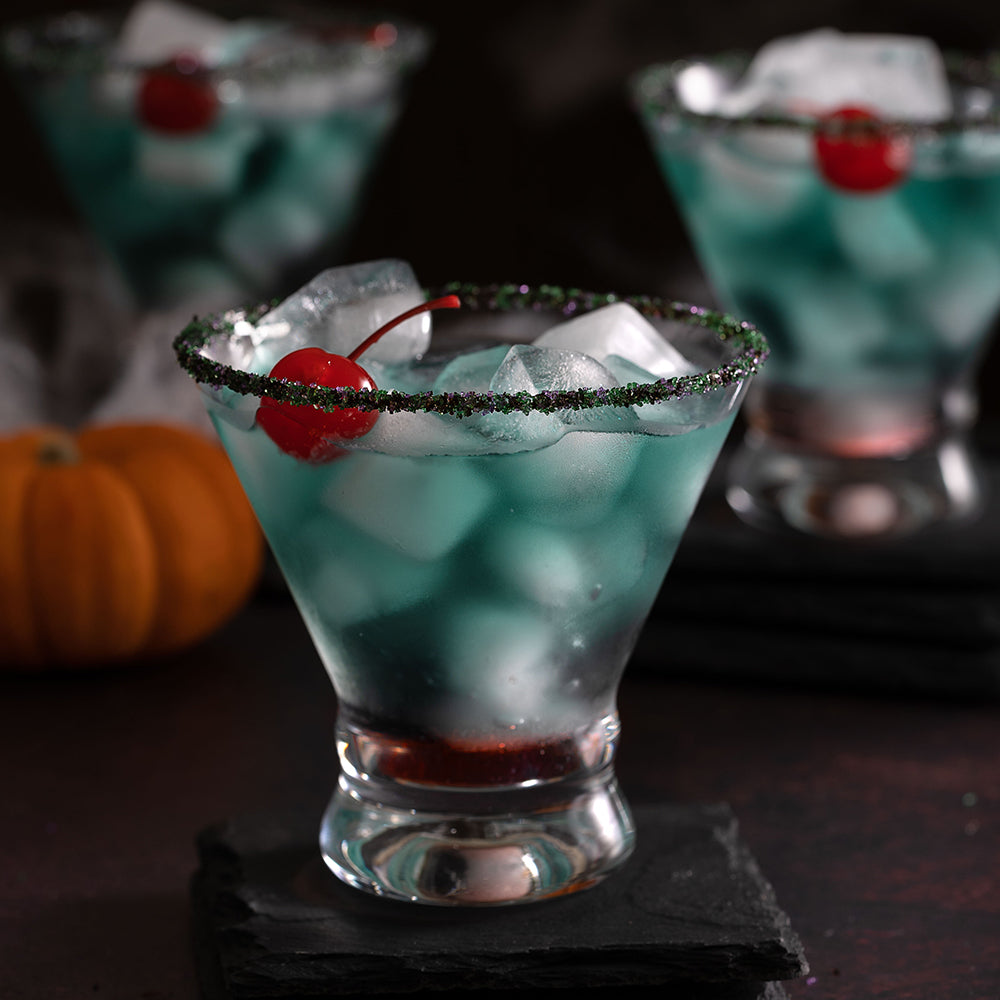 Ingredients:
2 tbsp. black sanding sugar
2 c. ice
4 oz. silver tequila
2 oz. triple sec
1/2 c. lime juice
Red, blue, and green food coloring
Lime slices, for garnish

Afina Martini Glasses
Directions:
Rim two glasses with a lime slice and dip in black sanding sugar.
Divide tequila, triple sec, and lime juice between two glasses and stir to combine. Add food coloring until desired black color is achieved.
Add ice and garnish with a slice of lime before serving.
Photography By:
@shannon_blueswf
Check out her website for more: Shox Photography
Recipe Created By:
Lena Abraham