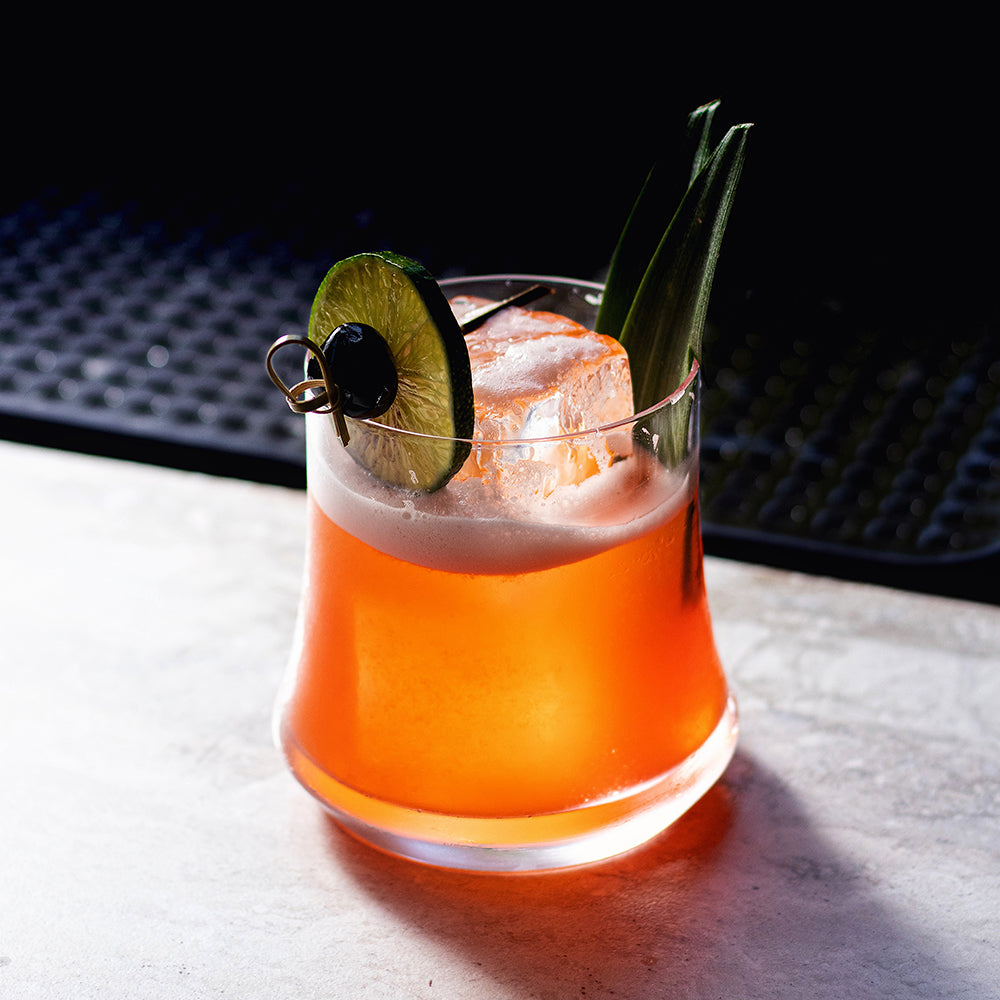 Ingredients:
1 oz. Old Monk Rum
.5 oz. Coconut Feni
.75 oz. Indian spices infused Campari
1 oz. Pineapple juice
.5 oz Lime juice
.5 oz. Sugar syrup
Lime wheel, cherry and pineapple leaf garnish

Cosmos Whiskey Glasses
Directions:
Shake all the ingredients with ice and strain in an old fashioned glass over a large ice cube.
Garnish with lime wheel, cherry and pineapple
Recipe Created By:
Snehal DC