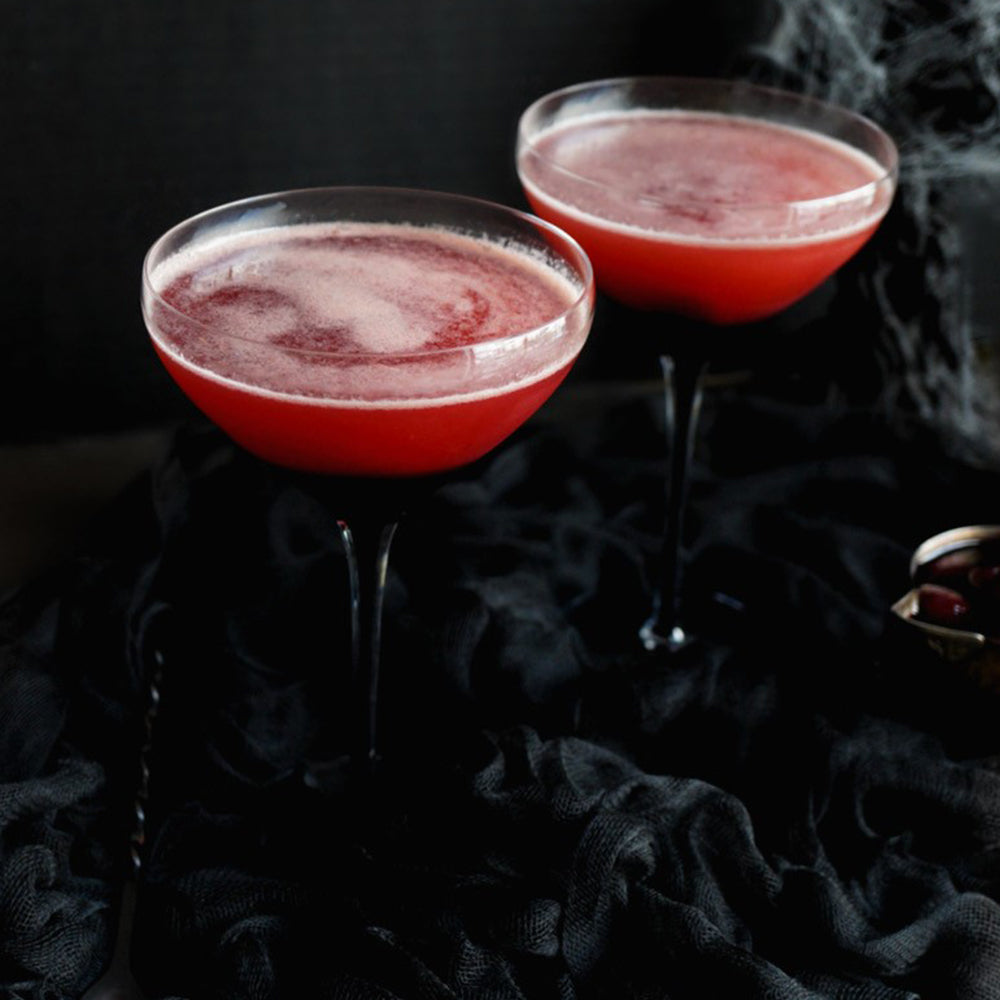 Ingredients:
Serves: 1
1 tbsp cherry syrup (from canned dark cherries in heavy syrup)
1 oz. freshly squeezed lime juice
2 oz. bourbon
3 oz. cherry kombucha
cherries, for garnish

Black Swan Martini Glasses
Directions:
To make one drink, combine the cherry syrup, lime juice, and bourbon in a cocktail shaker with some ice. Shake until thoroughly chilled.
Strain the mixture into your desired glass, and top with the cherry kombucha. Garnish with cherries and serve!
Recipe Created By:
@thebakingfairy
Check out her website for more: The Baking Fairy